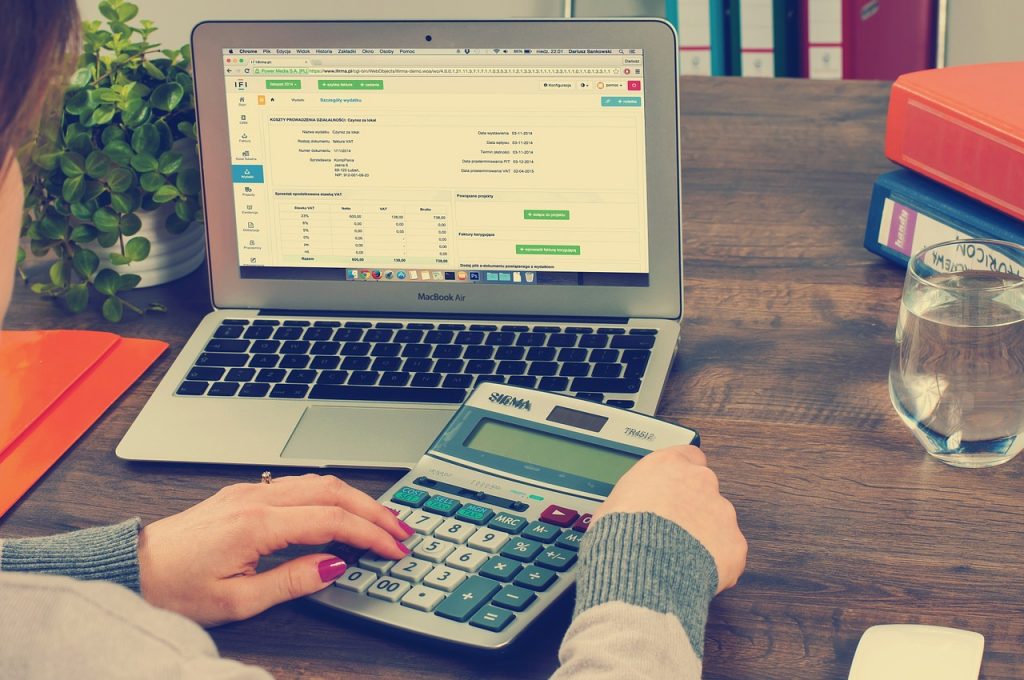 This is a guide on how to access small business financing. Accessing small business loans could be a real challenge if you do not know how to go about it.
So many would-be entrepreneurs never get around to starting that brilliant business idea because they feel they can't access financing.
However, this should not be the case, as there are various options available to finance your business. This article will be exploring a couple of them.
Are you ready?
Let's go!
What is small business financing?
As the name suggests, small business financing refers to the activity of providing funds for a small business. This funding could be to help it begin, to keep it in operation, or to expand it.
In simpler terms, it is providing loans for small businesses to meet whatever financial need they may have.
Many years ago, you would most likely have to speak to a rich friend or bank to be able to access small business loans.
However, access to small business loans is easier today, thanks to the various online platforms that make it easier for would-be entrepreneurs to raise enough capital to begin or sustain their business.
We will be reviewing several of such options in this article.
Why Entrepreneurs Seek Small Business Loans
To start a new venture
An entrepreneur with a great business idea and no funds to actualize it may seek a small business loan. This reason accounts for most of the small business loans collected by entrepreneurs today.
Many of the big businesses we are familiar with today, started with small business loans.
2. To Maintain Operations
If a business runs into a bad financial situation that requires financial bail-out to remain in business, it could apply for a small business loan.
For instance, after the Covid-19 lockdown, several organizations had to source for loans to revive their business that had been seriously affected by the lockdown.
3. Business Expansion
A business may also source financing to expand its operations if it does not have enough capital to fund it.
A business seeking to go into the production of another product or service and does not have enough capital to fund it may consider seeking a small business loan.
A business seeking to expand its operations to another location may need to consider small business financing options if it does not have enough money to fund the expansion.
4. Asset Purchase
The cost of purchasing some major machines or some other type of asset that would help a business become more profitable could be so high for a small business to afford.
In such a situation, a small business may consider seeking small business financing to purchase such assets that would help it become more profitable.
Things To Consider Before Seeking Small Business Financing
Before you go ahead to pick any of the various options for small business financing, here are a few things to consider.
They will help you select a financing option that will be ideal for your business.
Find them below:
Decide how much you need
As simple as it sounds, this is the first thing to consider before you start searching for small business financing options.
You should decide just how much you need for whatever thing your business needs to do. Is it $10,000, or more?
Whatever amount you decide on will most likely determine the small business financing option you could take advantage of.
2. Duration of payment
How much time do you think your business would require to pay off the loans you are about to apply for?
This is a key question to answer before applying for any small business loan. Having an answer to this question will help you select the financing option that would be most suitable for your small business.
3. How fast do you need the loan?
This is another key factor to consider as you seek a small business loan.
What is the implication?
If you need an urgent loan, you may not have the time to shop around for loans with the smallest interest rates. You will need some time to search for loans with the smallest interest rates.
In addition, the amount you can access via small business financing is influenced by the credit score of the business.
A small business with a good credit history will find it easier to access better loans with smaller rates, than a business with poor credit history.
If you have sufficient time before you need the loan, you may want to build your credit score to improve your chances of accessing better small business financing opportunities.
4. Search for other small business financing options
As pointed out earlier, there are several small business financing options available for entrepreneurs to take advantage of.
However, you would have to search to find what suits your business needs. That is why you must search for alternative financing options for your small business before you select anyone.
Searching for other alternatives will help you select the best option available for your small business!
5. Read the contract before you sign
Even if you urgently need a loan for your business, ensure to read and understand every part of the loan form before you sign it!
A careful reading will help you uncover any area grey area that will be a problem for you or your business in the future.
If you can afford it, you may need to ask an attorney to review the loan form, just to ensure that you do not sign an agreement you would never be happy with.
Small Business Financing Options Available Today
So what small business financing options are available for small businesses today? Find them below:
Banks
This is one of the oldest sources of funding for small businesses. Many years ago, small business owners were more likely to check with a local bank for financing, before considering any other option.
Banks are still a great source for small business financing.
Apart from being a great source of financing for small businesses, they can help small business owners know their credit score, and what documents they need to secure the size of loans they desire.
In addition, locally owned banks are often favorably disposed to handing out loans to small businesses operating within their locality. According to a report from the Federal Deposit Insurance Corporation in 2020, community banks hold 36% of small business loans.
Banks have a variety of small business financing options available for entrepreneurs. If you would love to take advantage of this, speak with your local bank.
2. US Small Business Administration
The US Small Business Administration offers lenders such as banks, a federal guarantee on approved loans.
This guarantee significantly reduces the risk associated with this loan, since it is secured by the United States Small Business Administration.
One major advantage of this type of small business financing is the fact that, unlike most bank loans, it can be used to start a business.
While most banks will not extend a loan to an entrepreneur to start a business, this type of loan can be used to start a business.
The major challenge with this small business financing option is that it requires lots of paperwork to be completed before one could stand a chance.
3. Online Lenders
There are several platforms available online today for entrepreneurs to finance their small businesses.
These platforms are known as peer-to-peer lending platforms, etc.
How do they work?
Entrepreneurs desiring to finance their small businesses can visit any of these platforms and register for a loan.
This loan request will be assessed by the platform, to determine the risk and the credit rating of the entrepreneur.
If the request is approved, the loan request will be advertised on their platform for interested individuals to invest in.
Some of these online lending platforms offer as much as $50,000 in loans to entrepreneurs!
What's more, their interest rate is quite fair, and you do not need collateral to access these loans.
We have put together a beautiful resource that discusses this topic in detail. Visit https://mezilmoney.com/2021/07/what-is-peer-to-peer-lending-investing/, to learn more.
4. Crowd Funding Platforms
This is a small business financing method that several entrepreneurs have exploited to launch their small businesses.
What is a Crowdfunding platform?
As the name suggests, they are platforms where individuals can pitch their ideas to other members of the platform, to convince members to support them financially.
If members are impressed with the idea, they can contribute any amount they can spare to support this idea.
Over the years, several persons have raised thousands of dollars for different purposes, using crowdfunding platforms.
If you are an entrepreneur seeking small business financing options, you may want to explore some of the available crowdfunding platforms.
You never know, the people may find your idea genius and decide to give you the financial boost needed to achieve it.
To learn more about this, visit www.nerdwallet.com/article/small-business/crowdfunding.
5. Small Business Grants
As the name suggests, these are small amounts of money given to a business or an entrepreneur for a specific purpose.
It could be directed at empowering an entrepreneur to start a new business or to keep an already existing business afloat.
After the Covid-19 lockdown of 2020, Facebook gave out $100 million in grants to small businesses (across 30 countries), affected by the covid-19 lockdown.
This is a quick example of this type of grant. It is another viable alternative that an entrepreneur may wish to explore to finance his small business.
Some of the sources of this grant include:
National or state governments.
International Agencies or NGOs.
Big corporations.
Philanthropists, etc.
Of course, you would have to search for this kind of funding to find it. You would have to research to discover available grants in the area where your business is located.
6. Venture Capitalists
Venture capitalists are wealthy firms or individuals who provide funds for businesses in return for a certain percentage of the ownership of the business.
Today in America, several firms are venture capitalists. They provide funds for young entrepreneurs with bright ideas to implement their ideas.
In return, they make some money, as well as have some percentage of the shares of the company.
This is another viable means for small business financing.
However, this style of financing requires much work as you would have to provide data to convince your investors that your business idea is viable.
In addition, some businesses that have a high chance for success but are risky, will likely not enjoy funding from venture capitalists, as they would not want to commit their resources to a venture that may swallow up their capital.
Finally, finding a venture capitalist that is willing to give you start-up capital without demanding a huge percentage of the ownership stake in that business, may not be very easy.
You would have to shop around to get the best deal.
Conclusion
As we bring this discussion to a close, it is important to note that each of these small business financing options discussed here comes with its pros and cons.
For instance, crowdfunding sounds interesting because people are mostly lending money as a grant, and may not be expecting repayment.
However, getting the right number of persons to like, support, and donate funds to finance your small business may not be very easy.
You would have to put in lots of work, do lots of adverts, etc. to get enough persons interested in donating. And it is not even guaranteed that they will donate after you have done all these.
It is, therefore, necessary to study the method you prefer, before deciding to act on it. This will help you channel your energy in the right direction.
Wishing you success as you go ahead to finance your small business.
Cheers!