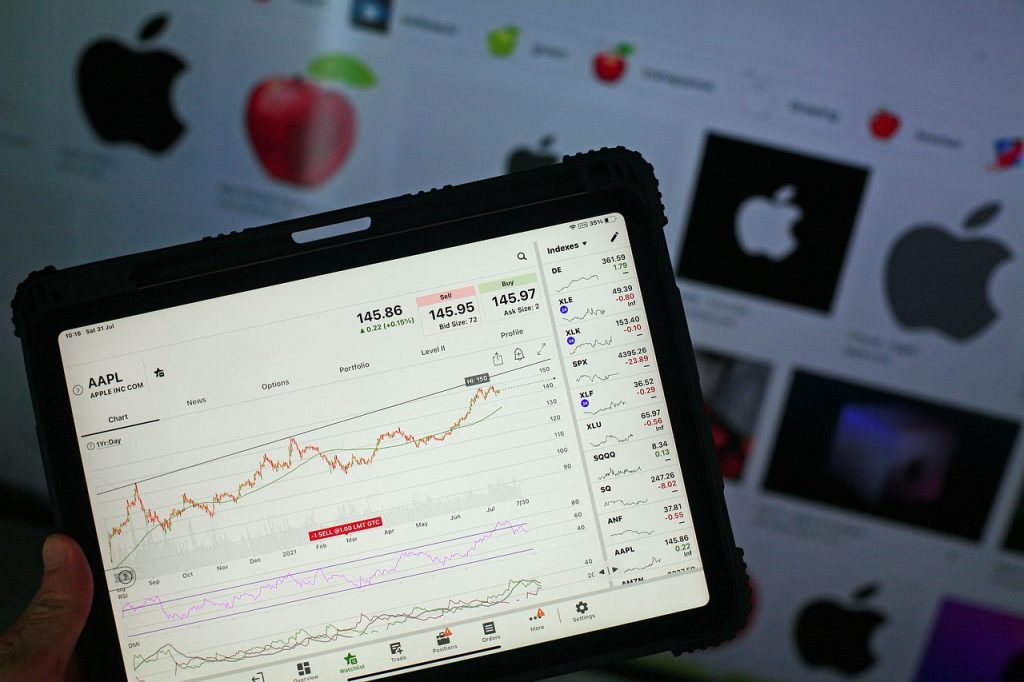 The average American already knows that investing one's earnings is a smarter financial strategy than just saving money.
What's more, we are regularly bombarded with several TV and internet shows that emphasize the need to invest.
However, did you know that there are apps available for you to invest and manage your investment?
You read that right!
Investing has never been so easy.
This article will be discussing some of the best investment apps available for users to invest and to manage their investment.
Let's begin!
What is an Investment App?
An investment app is any mobile software application designed to distribute information about publicly traded companies. They may be designed to provide general investor information or specific details about a company.
Beyond information provision, these apps also allow investors to invest their funds in the capital market, from the comfort of their mobile phones.
What's more, some of these apps give you access to invest in a variety of markets, with no stress at all.
Amazing right?
However, to get the best mobile app investment experience, you need to have one of the best investments apps available.
This article will be discussing some of the best investment apps available in North America.
You are ready right?
Jump in!
The Best Investment Apps
So, what are the best investment applications available? Find them below:
Fidelity Investment
One investment app that stands out among others is the Fidelity Investment App. It was created by Fidelity Investments, an investment company with over 70 years of experience in the financial investment sector.
Fidelity investment app is one of the most balanced investment apps you can find out there. Investors using this app do not have to pay commissions on stock, ETF, and options trades.
Furthermore, Fidelity offers a selection of over 3700 mutual funds that you could trade without paying transaction fees!
In addition to all this, it offers excellent research tools for users seeking more information on any investment class.
Fidelity also offers zero-fee for trading index funds.
What's more, they have an amazing customer service team, always on hand to resolve user problems.
NB: To download this app, click here
Benefits of Fidelity Investment
Commission-free stocks, ETF, and options trades
One of the things you can expect to enjoy when you use fidelity investment is that you have access to commission-free stock, ETFs, and options trades. So, other than taxes, you get to keep all you make when you trade these commission-free securities.
Another benefit you can expect to enjoy is access to a large pool of research providers.
One thing all successful investors have in common is access to quality information.
On the Fidelity investment app, you will have access to the best market research data, that will help you make great investment decisions.
The challenges associated with using an investment app require an effective customer service team to be in place to receive customer complaints.
When you use the Fidelity Investment app, you can be sure that there is a 24/7 customer service team in place to receive and resolve your queries.
Expense ratio free index funds
Forbes clearly defines an expense ratio as an annual fee charged to investors to cover the cost of operating and managing a fund.
This fee may become a challenge if it is high, as it could reduce what an investor takes home at the end of the day.
With Fidelity Investment App, investors do not have to worry about this, since Fidelity offers expense ratio-free index funds.
Challenge with Fidelity Investment
Relatively high broker-assisted trade fee
A broker-assisted trade fee is a fee charged by a brokerage firm for helping a client to trade in the stock market.
Fidelity Investment charges a fee that some may consider too high for broker-assisted trading.
2. SoFi Active Investing
This is another investment app that is popular among investors.
This investment app is targeted at young investors and people who are still learning the ropes in the world of investment. It offers commission-free trades for stocks, ETFs, and fractional shares.
SoFi also offers users the opportunity to trade cryptocurrency.
SoFi Active investing is provided by Social Finance Inc., a San Francisco-based fintech, established in 2011.
Benefits of SoFi Active Investing
Commission-free stock and ETF trades
A commission-free stock or ETF is one that an investor can trade without paying any charges to a broker. This is rapidly becoming a thing, especially among investment apps, as they look to become more competitive.
Thankfully, SoFi Active Investing provides this feature. So, you can save or invest the money that would have been spent paying commissions, whenever you trade stocks or ETFs.
2. Cryptocurrency Trading
Today, it is smart financial advice to have some of your investment in the crypto market.
Even though the market is quite volatile, the growth it is experiencing can massively boost the value of your assets.
This is why having the SoFi investment app will be a great move for you, as it allows you to invest in the crypto market easily.
So, from one app, you can invest in the stock market and the crypto market.
Incredible is the word for it!
3. No account minimum
The SoFi investment app has no minimum account balance for users. Meaning that if you have zero dollars in your account, you can still use the app. You will only not be able to invest.
With this feature, SoFi makes it easier for new users to try out the app, before deciding whether or not they want to use it.
4. Fractional Shares are Available
A fractional share is less than one whole share of a company. So, if a whole share costs $20, a fractional share may be worth $10, $15, etc.
Usually, fractional shares are purchased by young investors.
Since SoFi is targeted at young investors, it makes it possible for users to buy fractional shares.
With SoFi, you do not need to have all the money to invest, you can start from where you are and start reaping the benefits of investment.
5. Free Financial Counseling
The difference between those who win big and those who are barely keeping their head above water in the financial market is the quality of information they have access to.
The better informed you are, the more money you can make.
With the SoFi investment app, you will have access to great financial advice free of charge!
Amazing right?
If you are still trying to find your feet in the financial market, you may be better off using SoFi.
You can download the SoFi investment app on the Google Play store (for Android devices) or on the Apple Store (for IOS devices).
Disadvantage
Using the SoFi investment app comes with a challenge. It has a limited number of securities available for investors to take advantage of.
It does not offer users the opportunity to invest in securities such as bonds and mutual funds.
However, if you are not keen on these types of investments, SoFi may just be a great choice for you.
Although there are many investment apps available for investors, TD Ameritrade stands out as a big player in this sector, because of the unique features it has on offer.
It offers low prices, lots of investor education and research, and all the popular securities that investors love.
Whether you are an active trader or you are just entering the world of investing, TD Ameritrade provides quality trading platforms that are just great for you, options and ETF trades, and a large selection of mutual funds to pick from.
It's great right?
We will be discussing more of the features of TD Ameritrade in the next section, as we look at the benefits of using this app.
Benefits of using TD Ameritrade
So, what is the big deal about using the TD Ameritrade investment app anyway? Find them below:
Commission Free Stock, ETF, and Options Trades
Many times, commissions are like little drops of water that soon become a whole lot of water wasted.
On the surface, they may seem like a few dollars, but compounded throughout a year, they may run into several thousands of dollars, especially if you are a trader (you buy and sell securities frequently).
With TD Ameritrade, this is not a concern, as they offer commission-free stock, ETF, and options. Investors do not have to pay any commissions when they trade stocks, ETFs, or Options.
As mentioned earlier, access to quality information is what separates successful investors from those suffering losses in the financial market.
To demonstrate how powerful information can be in the financial market, it is considered a crime to invest with "insider information" (that is, data that is not available to the public).
This is because access to insider information will inform your investment choices and help you make strategic profitable investments.
Although TD Ameritrade does not offer investors insider information, it gives them access to valuable third-party information that may be difficult for the average investor to find.
This information will help them make a smarter investment decision that will in turn lead to profitable outcomes.
We all know how valuable it is to have a standby customer service team that you can reach any time of the day.
TD Ameritrade has 24/7 customer service ready to receive and resolve customer inquiries and complaints. With this, users can rest assured that whenever the need arises, they can access a customer service agent to resolve their complaints.
Large Investment Selection
We live in a free world where everybody has a choice.
Although this is generally true in most developed economies, not every investment app gives you as many options to select from as TD Ameritrade does.
It gives you access to a large selection of low-cost mutual funds and other investment options in the stock market.
It also gives you access to the Forex market, and other investment packages you may be interested in. This is another benefit of using the TD Ameritrade investment app.
Weakness of TD Ameritrade
It does not offer fractional shares
Fractional shares simply refer to owning a part of the shares of a company.
Through fractional shares, investors with a small amount of money can own a fraction of the shares of big companies that they would not have been able to afford.
For instance, an investor wishes to invest $100 in the shares of a company that sells at $250 per share.
Through fractional shares, that investor can own a fraction of that company's shares, since his $100 cannot buy a full share.
The challenge with the TD Ameritrade investment app is that it does not offer small investors the opportunity to invest in the shares of big companies they cannot afford.
They would have to make do with whatever they can afford, thereby limiting their choice.
Related article: ETF vs Index Fund – Which is better for you?
Conclusion
So, these are a few of the best investment apps with lots of users and positive reviews.
We strongly believe that at least one of these apps discussed here will effectively meet your investment needs.
We wish you the best as you proceed to boost your finances through investment.
Success!