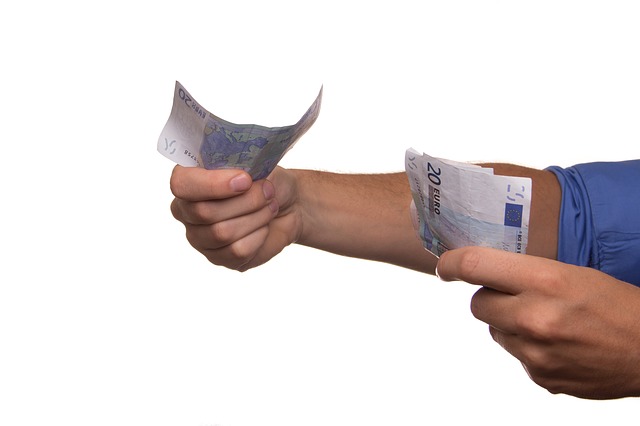 One of the beautiful things about investing in the 21st century is the fact that there are lots of alternatives to reaching your investment goals. This statement cannot be truer when we talk about Peer-to-Peer lending!
It is indeed an ingenious method of investing your money to get good returns.
What's more, Peer-to-Peer (P2P) lending is structured in such a way that you can support things you are passionate about while making money.
For instance, you can provide funds for agricultural ventures, technological ventures, etc. to start up. And still get back your principal, and interest, at the maturity of the loan.
The advantages of Peer-to-Peer lending go on and on.
This article will be discussing Peer-to-Peer lending investing in detail.
Let's get going!
What is Peer to Peer (P2P) Lending?
The corporate finance institute defines peer-to-peer lending as a way through which individuals or corporate organizations can borrow funds directly from individual investors, without a financial institution participating officially as an intermediary.
In other words, peer-to-peer lending is a way for interested persons or investors to lend money to individuals or businesses. These lenders also known as investors, receive some interest on the money they invested, at the maturity of the loan (when the loan is expected to be repaid).
At the moment, peer-to-peer lending is done via online platforms. peer-to-peer lending websites connect borrowers to investors who are ready to invest their money.
As you would expect, each Peer-to-Peer (P2P) lending website sets its terms and conditions that guide borrowing or investing on that platform. So, it is not uncommon to find that eligibility criteria, loan/interest rates, etc. differ from one P2P website to another.
Although Peer-to-Peer lending only became a thing in 2005, presently, there are lots of websites offering competing services. Thereby presenting investors and borrowers a variety of options to choose from.
What is Peer to Peer Lending Investing?
Peer to Peer lending investing refers to investing your money in a peer-to-peer lending platform, to fund approved loan requests from individuals and organizations.
At the maturity of this loan, the principal invested is returned to all investors as well as the interest earned from the investment. Interests earned from loans vary from one platform to the other, and from project to project.
Peer to Peer lending investing is increasingly becoming a popular means of investment, especially among young people. As they see it as a way to fund companies, projects, etc. they are passionate about while making some money as well.
How Peer to Peer Lending Platforms Work
Although each Peer-to-Peer lending platform has its unique policies guiding its mode of operation, there are some major steps that they all share.
In this section, we will be discussing how these peer-to-peer lending platforms operate. It is as follow:
A person interested in obtaining a loan completes an online application on the peer-to-peer lending platform.
The peer-to-peer lending platform assesses the loan request and determines the risk and credit rating of the applicant. Then, the applicant is assigned the appropriate interest rate.
If the lending platform approves the application, the applicant receives the available options from the investors based on his credit rating and assigned interest rates.
The applicant can evaluate the suggested options and choose one of them.
These details are made available to investors to choose the loan they want to fund.
The funds provided by investors are given to borrowers who will be responsible for making periodic (usually monthly) interest payments and repaying the principal amount at maturity.
NB: Peer to Peer lending platforms often charge borrowers and investors a small fee for services provided.
Best Peer to Peer lending Platforms
In every industry, there are leaders, pace-setters, etc. and you are better off working with them. It is not different in the peer-to-peer lending space.
We will be discussing some of the major players in the Peer-to-Peer lending industry.
Let's get going!
Prosper
What better place to start discussing the best Peer-to-Peer lending platforms than to start with Prosper – the first Peer-to-Peer lending platform in the USA!
Founded in 2005, they have remained a leader in this industry and have given out loans worth over $18 billion.
How does Prosper work?
To borrow funds
If you wish to borrow funds, you can access up to $40,000 with a fixed rate and a fixed term of between three to five years.
In Prosper, monthly payments for loans are fixed for the duration of the loan. However, if you wish to repay the loans earlier, there are no penalties.
Investing with Prosper
Opportunities are open for investment on Prosper.
There are seven loan options investors can choose from to invest their funds. Each category is rated according to the level of risk it is exposed to, and then returns it attracts.
Find below the loan investment options as presented by Prosper:
AA – 4.99%.
A – 5.22%.
B – 5.77%.
C – 7.78%.
D – 11.49%.
E – 13.48%.
HR (High Risk) – 11.74%.
As can be seen, the loan options with lower risks attract lower returns, while those with higher risk attracts higher returns/interest.
According to Prosper, 84% of their active investors met or exceeded their expected return on investment.
Furthermore, borrowers on Prosper have a higher credit rating higher than the US average credit rating, and an annual personal income higher than the average US national personal income.
NB: Please note that risk here refers to the possibility of the borrower defaulting in payments. Higher risk simply means the borrower's credit rating is not so good and may default in payments.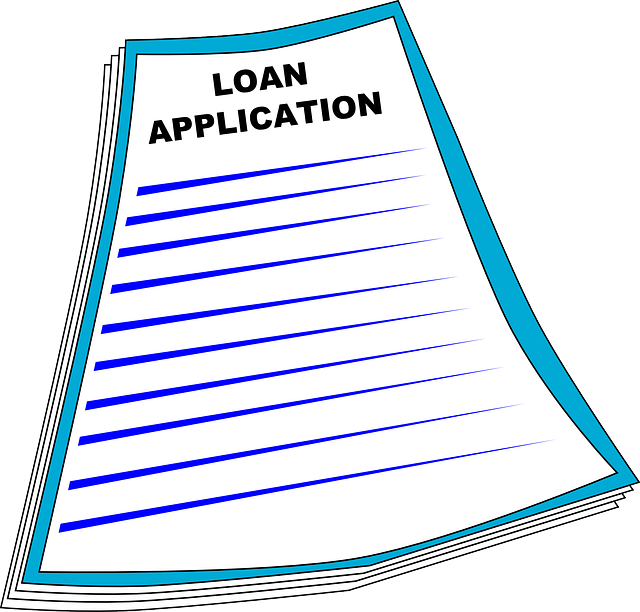 2. LendingClub
Just as its name suggests, LendingClub is another big player in the Peer-to-Peer lending industry, that has assisted over 3 million persons to access loans of over $60 billion.
LendingClub was established in 2007, two years after Prosper!
Borrowing Funds
LendingClub offers a variety of lending options for users on their platforms. Find the available options below:
Business loans
LendingClub offers as much as $300,000 in loans to businesses, with a fixed term of between one and five years. And if you can pay off the loan before the expiration of the fixed term, no prepayment fee will be charged.
To qualify for this business loan, you must have been in the business for at least one year, must have an annual sales revenue of at least $50,000, have good business credit, and own at least 20% of the organization.
Personal Loans
LendingClub offers as much as $40,000, in personal loans. Unlike business loans, they can be given for any reason, such as paying for a new car, funding your wedding, improving your home, etc.
Auto Refinancing
Loans can be accessed for refinancing your car on LendingClub. To qualify, the car must be less than 10 years old, have covered less than 120,000 miles, and was only used privately.
In addition, the loan being refinanced must have originated at least a month ago, have at least two years left on it, and the loan must not be lesser than $5,000 or higher than $55,000.
Patient Solutions
This Peer-to-Peer lending platform also offers loans to borrowers seeking loans to cover medical and dental bills they cannot cover at once. To learn more about this, visit https://www.moneyunder30.com/5-ways-to-handle-a-surprise-medical-bill.
How to invest with Lending Club
Investors looking to invest in the Peer-to-Peer lending industry can get good returns on LendingClub. Investing here starts at $1,000.
Whatever amount you choose to start with can be divided into as many risk categories you wish to invest in. If you do not wish to go through the hassle of manually spreading your investment across the various risk categories, you can choose a platform mix or custom mix.
This allows you to diversify your investment with just a few clicks, instead of going through the hassle of reviewing several investment options.
LendingClub also provides a robust investment tutorial to educate investors on how to invest for maximum returns on their platform.
3.Peerform
Peerform was launched in 2010, by a bunch of wall street executives with backgrounds in finance and technology.
According to information available on their website, their objectives are as follow:
To provide borrowers with a positive experience when obtaining personal loans with a process that is clear, fast, and fair.
To offer a well-vetted choice of investment opportunities that provide the chance to achieve favorable risk-adjusted returns.
Borrowing on Peerform
On this Peer-to-Peer lending platform, borrowers can access between $4,000 to $25,000 in loans, with a fixed rate as low as 5.99%.
However, borrowers have to pay an origination fee that ranges between 1% to 5%, when they get the loan. This is the only payment borrowers have to pay. There are no prepayment penalties or hidden charges thereafter.
Investing in Peerform
Two investment options are available for investors to choose from on Peerform – Whole loans and Fractional loans.
Whole loans are for institutional investors such as banks, large funds, etc., while Fractional loans are for individual investors.
These loans are offered in 16 different risk classes, for investors to select from. According to Peerform, they have an algorithm that is continuously evolving as new loans are funded so they can provide the best data for investors.
Investors can also select their investment mix with the investment customization options available on Peerform, to have a properly diversified portfolio.
4. Upstart
Upstart was launched in 2012 by 3 ex-Google employees and has administered over $7.8 billion in loans to borrowers. In addition to being a Peer-to-Peer lending platform, they have also created software that is in high demand in the financial services sector.
While other Peer-to-Peer lending platform uses FICO or credit rating to determine the risk rating of a borrower, and whether to offer them loans or not, Upstart uses unique software to determine the risk rating of a borrower.
Upstarts underwriting software assesses borrowers based on their education, employment history, etc. to determine their risk rating. This has helped them cut down loss rates significantly.
Borrowing with Upstart.
On this Peer-to-Peer lending platform, borrowers can borrow between $1,000 to $50,000 with rates as low as 8.85%. The terms of these loans are either 3 or 5 years, and there are no hidden charges or prepayment penalties.
With their underwriting software (Artificial intelligence and machine learning technology), Upstart does not only review the credit history of prospective borrowers, they also consider their education, job history, etc. before deciding to offer them loans or not.
According to them, borrowers pay less borrowing from them than from credit card companies.
Investing with Upstart.
Unlike other Peer-to-Peer lending platforms, Upstart offers investors the opportunity to set up a self-directed IRA (Individual Retirement Account) using the investments from Peer-to-Peer lending.
Like other P2P lending platforms, Upstart also offers investors automated investing options, where all they need to do is choose a specific strategy and deposit funds. The platform algorithm takes care of the rest.
Figures from the platform suggest that over 80% of borrowers are college graduates, with an average income of over $83,000, and over 77% of them paying off credit card debts.
Furthermore, Upstart has tripled its growth in the last three years, owing largely to its proprietary underwriting software.
All this goes to show that investing in Upstart might just be a great move for you!
Advantages of Investing in a Peer-to-Peer Lending Platform
There are several advantages associated with investing in peer-to-peer lending platforms. We will only be considering a few of these advantages here.
Investments are relatively safe
One of the beautiful things about investing in P2P lending platforms is that investments are relatively safe. Loans are only given to persons or institutions with a good credit history and have a high chance of paying back.
Furthermore, the loans with higher risk are rated so, such that an investor investing his funds into such loans knows exactly what they are getting involved in.
So, the incidence of an investor losing their money mistakenly is quite low because of the various checks put in place.
Related Article: Options Trading for Beginners
2. Returns are fixed
As an investor in a Peer-to-Peer investment platform, you can be sure that the stated returns at the point of your investment are what you will get at the maturity of your investment.
This will help you in your calculations and projections as an investor!
3. Is not prone to fluctuations
One of the hallmarks of the financial market especially the stock market is its fluctuations. The graph of the stock market captures this truth effectively!
In the stock market, you can be up a thousand dollars in the morning and by noon, you are down by $3,000. This is because the stock market is volatile.
The Peer-to-Peer lending industry is not so. What you are told at the point of investment is what you get at its maturity.
Demerits of investing in Peer-to-Peer lending platforms
Like many things that have advantages, investing in P2P lending platforms also comes with some risks. Below are a few of them.
Borrowers may default
Although networks check the credit history of a borrower and other factors before approving their loan request, there are unforeseen circumstances that can make a borrower unable to pay their debts.
For instance, the company suddenly runs into a litigation crisis, where thousands of dollars are being spent weekly. It may be difficult for them to pay their debts in such circumstances.
What's more, loans are not covered by any insurance company, so investors are investing at their own risk!
2. The interest rate is quite low
Investing for a five percent increase does not seem like a smart financial strategy for a person trying to build wealth, and this is the common interest rate for safe loans on peer-to-peer lending platforms.
Closure
We sincerely hope this article has been able to answer your questions regarding (P2P) lending investing.
If you wish to invest in any of these platforms, we advise that you conduct further research on any that interests you. You simply have to know all you can about it before investing!
Wishing you success as you go ahead to advance your financial future!