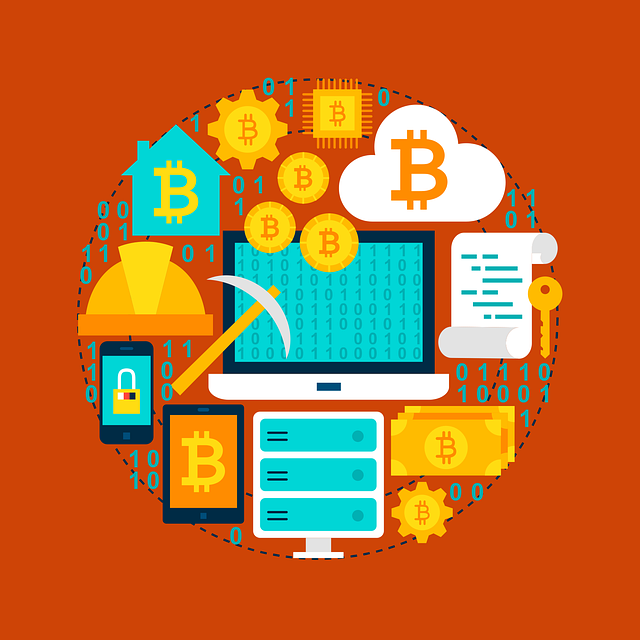 To win in the world of crypto, you would need to be on one of the best crypto exchanges, to help you actualize your dreams.
One thing every great football club understands is the importance of choosing a top manager/coach. They understand that no matter how fantastic your players are, the manager can ruin everything with just one poor move.
The same applies in the crypto space. No matter how talented you are as a crypto trader or investor, a poor crypto exchange platform could ruin or at least slow the pace of the growth of your crypto assets.
This article will be discussing the very best crypto exchanges, that crypto traders and analysts agree about.
Want to find out?
Jump in, let's go!
What is a crypto exchange?
A crypto exchange is an online platform that allows users to buy and sell cryptocurrency. They also allow users to trade one cryptocurrency for another, for example, exchanging Bitcoin for Ethereum.
Crypto exchanges often accept card payments, wire transfers, and other kinds of regular money payments, in exchange for crypto assets. They also reflect the current market prices of cryptocurrencies they offer.
Each crypto exchange has its area of strength and weakness. As a result, there is no single crypto exchange that is ideal for all types of crypto traders or investors. What may be ideal for some investors because of its strength, may be uncomfortable for others because of its weakness.
So how does a crypto trader identify an exchange that will be suited to her investment needs?
We will be looking at that in the next section.
What to look for in a Crypto Exchange
What factors should you consider before choosing a crypto exchange? Please find them below:
Accessibility
Accessibility here refers to the ease of using a crypto exchange for your crypto trading or investment needs.
One of the first things to consider under this factor is the existing legislation in the country or state you live in.
Some crypto exchanges may not be licensed to operate in the location you live. You will be best served by finding out the exchanges that are licensed to operate in your location.
Some states in the USA, have certain regulations, controlling the operation of exchanges in their location. For instance, New York requires all exchanges that wish to operate within the state to obtain "Bitlicense" and to trade only approved cryptocurrencies.
Another factor to consider under accessibility, are the national currencies accepted in that exchange. If your national currency or a currency that you have easy access to is not accepted on an exchange, you may want to consider searching for another one that meets your need.
2. Security
Another factor to consider as you decide on which crypto exchange to use, is the security they offer.
Although cryptocurrencies operate a decentralized system and have no central regulating institution, the importance of having some level of security for your crypto assets cannot be overemphasized. This is because of the attack of hackers.
In 2020 alone, there was a total of 28 attacks by hackers on crypto exchanges, which resulted in the loss of crypto assets worth millions of dollars. KuCoin, a Singapore-based crypto exchange lost over $200 million worth of crypto assets to hackers in that same year.
Some Crypto exchanges have measures in place to protect the investment of their users if an attack occurs, and some investments are lost.
For instance, Coinbase has an insurance policy worth $255 million, for her crypto assets. That means if for any reason, hackers breach their security and make away with some crypto assets, their customers can be sure that if the theft is below $255 million, it will be covered by their insurance provider.
Some Crypto exchanges rely on their extra security protocols to protect the investment of their users. They use security procedures like the two-factor authentication system.
That means apart from your username and password, you will have to verify your identity through an additional method, like entering a code they will send to you via email or SMS, whenever you log in.
The point to note here is to look out for the security offered by a crypto exchange, before deciding to use them. An exchange with weak security will often be the target of hackers, and may soon lose the investments of their customers.
3. Fees
Every crypto exchange offers its services because they wish to make profits. Hence, it should not come as a surprise that there will be charges when you use their services.
So, it is necessary to consider the charges an exchange makes before deciding to use them.
However, as you consider the fees charged by a crypto exchange, also consider the services they offer. A crypto exchange that offers easy and fast transactions, and has an insurance provider for extra security, will charge higher fees than another exchange that offers less.
Charges made by crypto exchanges may be a fixed percentage of your trade income or a flat amount of money for a particular trade income band. Fees are usually charged at the point of buying or selling crypto assets.
4. Liquidity
As you consider which crypto exchange to adopt for your crypto trades, another factor to consider is Liquidity.
What do we mean by liquidity?
It refers to the ease with which a user can buy, sell or trade their crypto assets on a crypto exchange. Why is this important?
Trading with an exchange that has high trade volume makes it easier for your transactions to go through quickly, at the exact price you made the purchase order.
If your exchange has a low trade volume, and you make a purchase order that takes a long time to go through, you could end up paying more if the price of the cryptocurrency you ordered for has increased.
Large Crypto exchanges usually have larger trade volumes than smaller ones. If liquidity is an important consideration for you, you will be better off going for an exchange with a large trade volume.
5. Coins offered
All crypto exchanges offer the popular cryptocurrencies that the average crypto investor wishes to invest in. However, if you wish to invest in newer and less popular cryptocurrencies, you will have to search for exchanges that have the kind of cryptocurrency you seek.
6. Educational tools
If you are new in the crypto space, you will need all crypto education you can find, especially if it is coming at little or no extra cost.
Truth is, the more you understand crypto assets and how they work, the higher your chances of making it big through crypto investments.
That is why you must search for crypto exchanges that offer free or very cheap educational tools for those seeking new or extra crypto knowledge.
And really, who doesn't need more knowledge from time to time?
The Very Best Crypto Exchanges You Should Know
It is not on all occasions that analysts seem to agree on something. And whenever they do, it is because the thing being studied has verifiable evidence to validate their conclusion beyond a reasonable doubt.
Find below some of the best crypto exchanges that crypto analysts agree about:
Founded in 2012, Coinbase is one of the oldest crypto exchanges available and has continued to offer top crypto exchange services to her clients. It offers a very easy-to-use system that has become very popular, especially among new investors in crypto assets.
Coinbase offers insured custodial wallets for investors to store their investments. These wallets have been insured against any attacks from hackers. So, if any gets hacked, investors can be sure to get back their full investment's worth.
Furthermore, Coinbase offers a free Pro version for traders and investors who have advanced knowledge of the crypto space. This version comes with advanced features that only an experienced trader will understand, and find useful.
This version is called Coinbase Pro!
Pros of Coinbase
The advantages that come with using Coinbase is as follows:
It has an interface that is easy for a beginner to understand.
Its purchase process is easy for beginners to navigate.
It has high user reviews and ratings as well as high-security ratings. This demonstrates how good it is.
Its educational tools are structured in a way that users are rewarded with cryptocurrency when they learn about crypto. This makes learning very effective on this platform as every user will want to earn free cryptocurrency.
Cons of Coinbase
The easy-to-use Coinbase version comes at a higher cost. Only the Coinbase Pro version is cheap.
It has a lesser number of altcoins compared to other crypto exchanges.
Another top crypto exchange that ranks among the very best in the crypto space is Binance!
Founded in 2017, Binance has become one of the favorite crypto exchange platforms for crypto traders and investors. Even though it was founded recently, it is one of the top 10 largest crypto exchanges by trading volume, in the world.
Before the company was founded by Zhao Changpeng, he developed software that matched orders for highspeed traders. This became an advantage for Binance, as it is known for its highspeed trade execution!
In 2018, Binance moved its headquarters from China to Malta, because of the strict legislation against crypto exchanges in China.
Pros of Binance
It charges low fees for spot and general trading.
It has a wide range of cryptocurrencies available for users to trade or invest in.
It has a high cybersecurity ranking and lots of positive user reviews.
Cons of Binance
Binance in the US has fewer coin options than its parent company, Binance.
It is not available in some states in the US, such as Texas, and New York.
The educational resources it makes available may not be very helpful for new crypto investors and traders.
Related Article: Crypto ETFs in North America: A complete guide to investing
Conclusion
These are the very best Crypto Exchanges available for crypto traders and investors, to take advantage of.
Of course, even though several crypto exchanges are performing very well in the crypto space, we limited our focus to this number, because we sought to discuss the leading crypto exchanges, to guide you as you make your choice on which crypto exchange platform to use.
To your success as you decide on your preferred crypto exchange platform.
Cheers!