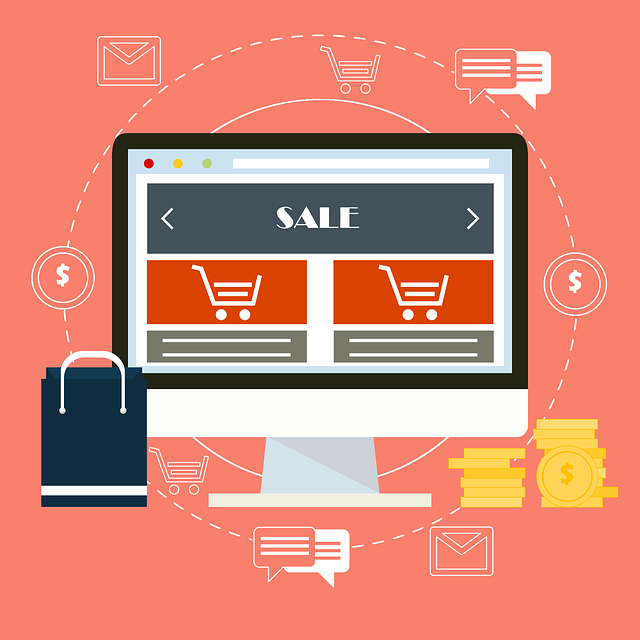 Until the covid-19 lockdown, a few businesses did not see the need to use an e-commerce website builder in their business strategy. They were still stuck in the old brick-and-mortar store mentality!
However, as the lockdown persisted and customers were all locked in their apartments, they watched with regret as their competitors with eCommerce platforms thrived despite the lockdown.
Today, not many will argue about the importance of having an eCommerce platform. Even new businesses have emerged without physical stores or offices. They conduct their business online.
As customers continue to seek more convenient ways to buy the stuff they need, more businesses are turning to eCommerce to help them meet this need.
What is eCommerce? How does it work? What are the best eCommerce website builders available?
This article will be providing answers to these questions.
Let's hit the road!
What is eCommerce?
Ecommerce refers to the buying and selling of goods and services via the internet, and the transfer of money and data to complete these transactions. Ecommerce is also known as electronic commerce or internet commerce.
Ecommerce also refers to any type of commercial transaction that is carried out using the internet.
Ecommerce websites are online platforms where consumers can purchase goods or services available on that website.
Types of Ecommerce Model
There are four types of eCommerce models basically, and they cover all kinds of transactions that happen on the internet. They are as follows:
Business to Consumer (B2C)
This type of eCommerce happens when a business sells to individual customers or families. For instance, an online retailer that sells clothes falls into this category.
Business to Business (B2B)
This type of eCommerce platform happens when a business sells its goods or services to other businesses. For instance, a software company with an eCommerce platform will seek to sell to other businesses.
Consumer to Consumer (C2C)
This type of eCommerce happens when a consumer sells or buys goods or services from other consumers. For instance, eBay allows consumers to sell to other consumers.
Consumer to Business (C2B)
This refers to when a consumer sells their goods or services to an organization. For instance, an influencer on social media offers his services to a business, helping them gain more visibility on social media.
NB: Please note that for each of these types of eCommerce, you can build an eCommerce website to help facilitate such transactions, and reap the attendant rewards.
How Ecommerce businesses work
It can be broken down into the following steps:
Receiving orders: This is when an eCommerce business receives purchase orders from consumers via their website.
Processing the Order: After the order has been received, it is processed or prepared for delivery to the consumer.
Shipping: The processed order is sent out to the stated address of the consumer when she made the purchase order. This is the last step in the process.
Best Ecommerce Website Builder
Before we go any further, what is an eCommerce website builder?
An eCommerce website builder helps businesses set up their eCommerce website from start to finish.
In this section, we will be reviewing the very best eCommerce website builders that can help you build an effective and user-friendly eCommerce website.
Let's get going.
Wix
One key factor that makes products popular is when they are effective and meet the needs of users.
This can be said about Wix, as it is one of the first names that comes to mind when you think about the best eCommerce website builders.
What's the catch?
Firstly, Wix is structured in such a way that even persons who do not know web designing or software programming can build a breath-taking eCommerce website, that is both user friendly and effective.
Wix makes this possible through its drag-and-drop feature, which allows users to build their eCommerce website simply dragging and dropping features they wish to have on their website, and then Wix takes care of the rest.
Furthermore, Wix offers multiple customizable templates you can use to build your website, in case you wish to avoid the hassle of starting from scratch.
It also offers domain name registration and web hosting to help users get their eCommerce website up and running in no time.
In addition, using your Wix business basic plan, you can track orders, accept online payments, sell your products on multiple channels, etc.
Other features of Wix include the following:
Over 500 customizable website design templates available to users.
Integrations to allow users to sell on Facebook, Instagram, Google Shopping, and eBay.
Free SSL certificate to protect customers' data and payments.
SEO optimized product pages to rank higher on search engines.
Ability to import CSV files of your inventory into your store.
No commission is paid to Wix for any sale on your eCommerce store.
The features go on and on.
What's more, Wix offers a free 14-day trial for her eCommerce solutions.
So, if you are not sure about paying upfront, you can take advantage of this free 14 days duration to see if it meets your need.
If not, you can simply cancel before the expiration of the 14-day free trial.
Find below the prices of Wix eCommerce solutions:
Business Basic plan — $23 per month.
Business Unlimited plan — $27 per month.
Business VIP plan — $49 per month.
Enterprise plan — $500 per month.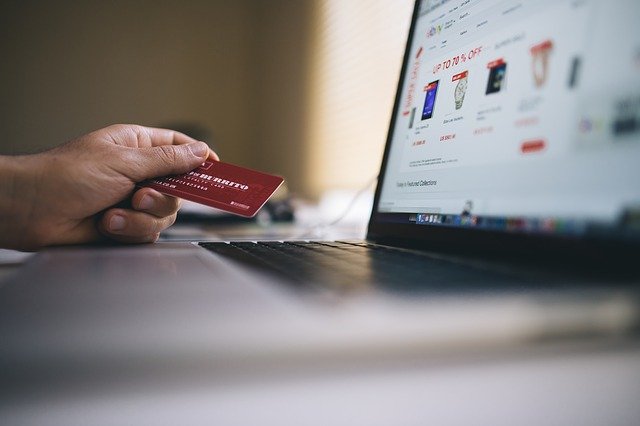 Shopify
Another major player in the eCommerce website building space is Shopify!
Chances are that you would have heard about it in the past, whether you knew what it meant to or not. This simply underlines how popular it is today, especially among eCommerce website builders.
Over the years, Shopify has built and presently runs over one million eCommerce websites. Talk about a track record!
Furthermore, like Wix, people without coding skills can build a user-friendly eCommerce website with beautiful designs, with the drag and drop feature that is available on Shopify.
Shopify offers over 100 professional customizable templates to help users build the eCommerce website of their dreams.
What's more, it comes with built-in features such as SSL certifications, domain hosting, abandoned shopping cart recovery, and several tools to assist you in locating customers, make sales, and manage the daily operations of your eCommerce website.
Shopify also allows users to sell an unlimited number of products, on multiple marketplaces like eBay, Etsy, and Amazon.
With Shopify payment, your customers can make easy, fast, and safe payments online. You can even integrate your eCommerce website with over 100 payment gateways from around the world, including gateways like PayPal, Shop Pay, Bitcoin, etc.
Find below more features of Shopify:
Built-in mobile commerce shopping cart, so customers can buy on any mobile device or tablet of their choice.
Search engine optimized stores to help potential customers find you online.
You have total access to your store's HTML and CSS so you can customize any aspect of your eCommerce website, according to your needs.
With its simple inventory management, you can track stock counts and stop selling products when inventory runs out.
You have access to unlimited bandwidth, so you're never charged based on the amount of traffic your store receives.
They have an App store with over 4,000 marketing, sales, and customer support tools.
Dedicated customer support team available 24 hours a day, 7 days a week, through email, live chat, and phone call.
Shopify also offers a free 14-day trial period with no credit card details required. If you love the service you received, you can upgrade to paid access, which starts at $29 per month.
BigCommerce
As the name suggests, it is an eCommerce website builder that can help grow your eCommerce business to a big level, with its many amazing features.
Talk about a versatile eCommerce website builder and you will be referring to BigCommerce, because of its B2B features such as bulk pricing rates, quote management, customer price list, and customer groups.
It also has features that make it easy to manage multichannel selling. All its subscription plan comes with the ability to sell on various media such as Amazon, eBay, Google shopping, Instagram, Facebook, etc.
Furthermore, with BigCommerce you can also build your eCommerce website using drag and drop features. So, you don't need to be a professional website designer to be able to set up your eCommerce website with BigCommerce.
However, if you are just starting your eCommerce business, BigCommerce may not be the best for you since it comes with several features that are tailor-made to support big eCommerce businesses. At the end of the day, you may be paying for more features than you need.
But if you wish to have additional features supporting your eCommerce platform, at no extra cost, BigCommerce will be a great option for you.
Below are some other features of BigCommerce:
All subscription plans come with unlimited staff accounts. You can onboard all your products in your product catalog at no extra cost. You can also link your store to multiple sales platforms like eBay, Amazon, etc.
It has a single-page checkout process for customers. That is customers do not have to go through several pages to buy a product. Everything is done on a single page.
It features multiple payment channels for customers, depending on the needs of the user.
Whichever plan you subscribe for, you will have access to essential eCommerce features such as discounts and coupons, product ratings and reviews, a built-in blog and real-time shipping quotes from various carriers, etc.
Access to a 24/7 customer service team, ready to assist you in resolving any challenges you may encounter.
BigCommerce Subscription plans are available at the following prices:
Standard – $29.95 per month with a $50k annual revenue cap.
Plus – $79.95 per month with a $180k annual revenue cap.
Pro – $299.95 per month with a $400k annual revenue cap.
Enterprise – Custom pricing for those making more than $400k.
Like most eCommerce website builders, BigCommerce also comes with a free 15-day trial period, after which you can upgrade to any of the paid plans if you like their services.
Squarespace
One of the remarkable things about Squarespace is the beautiful templates it makes available for users to make an exciting eCommerce website.
You do not need to be a professional web designer to be able to use Squarespace. Its drag and drop features make it easy for almost anybody with decent computer skills to be able to design a visually appealing eCommerce website.
These amazing templates are tailor-made for online stores, and so will be effective if used to design products, services, subscriptions, or digital goods stores.
Squarespace also comes with mobile apps that allow you to manage your website at any time. It can also be used as a POS solution if you have a physical store
In addition, Squarespace has built-in SEO tools that help your product pages rank high in search engines. It also comes with blogging tools, analytics tools, etc.
Other features of Squarespace include:
Finance, marketing, shipping, and sales extensions.
With Squarespace, you can sell an unlimited number of products.
It has custom editing features to support content types and complex layouts.
It has automatically responsive designs and image scaling.
Below are the subscription packages available in Squarespace:
Personal — $12 per month.
Business — $18 per month.
Basic Commerce — $26 per month.
Advanced Commerce — $40 per month.
Finally, it comes with a free 14-day trial period, after which you can opt to upgrade to any of the paid plans if you are satisfied with their services.
Closure
There it is!
These are some of the very best eCommerce website builders available for users all over the world to build their eCommerce websites and start making sales.
Feel free to conduct further research on any of them that might have caught your interest. It will help you make the decision on which that will be best for you.
To your success, as you go ahead to build your eCommerce website.
Cheers!
Related Article: How To Create Passive Income Streams