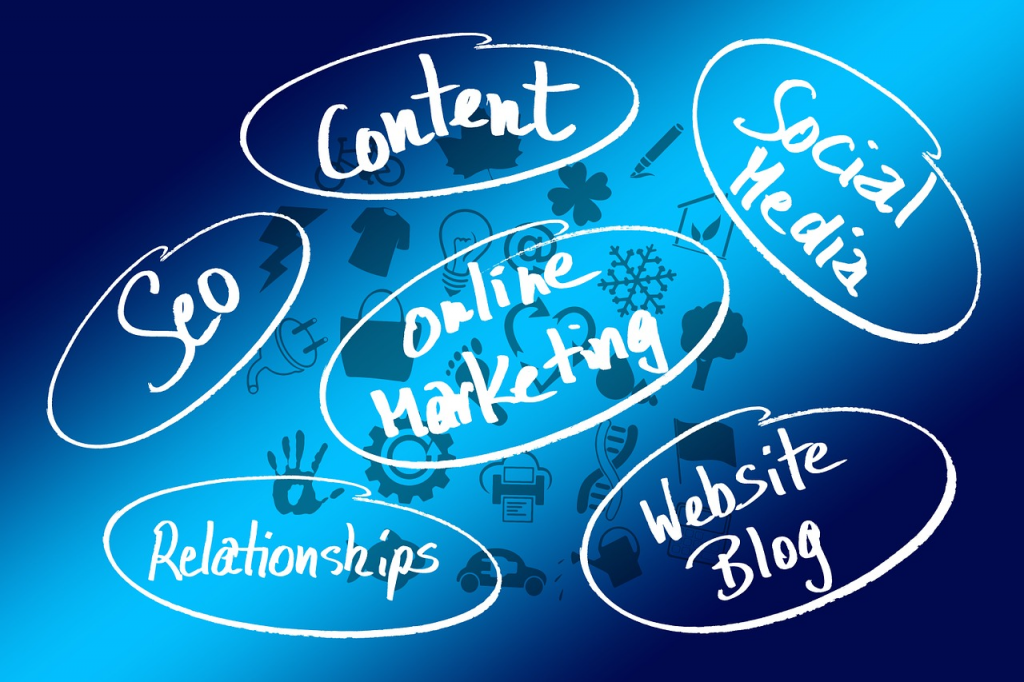 One of the beautiful things about the internet is the numerous online business services you can start today. A few years ago, it will be unthinkable to describe yourself as a business owner, without owning a physical store or office.
Thanks to the internet, today there are millions of successful businesses all over the world, thriving without a physical store. In fact, many of these businesses have turn-overs running into millions of dollars annually.
You too can be a successful online business owner.
This article will be revealing the best online business ideas you can start from the comfort of your home.
What's more, we will be discussing how you can easily start these businesses as well.
Do well to hang on as we navigate this interesting topic!
What is an online business?
So, what do we mean by an online business anyway?
In this context, an online business is any business conducted entirely or for the most part online. That is, Goods and services are marketed, viewed, and purchased online, while delivery can be done via a logistics company offline (if it's physical good).
Examples of online businesses include Dropshipping business, selling online courses, Blogging, becoming a Freelance Writer, becoming a Virtual Assistant, etc.
Benefits of having an online business service
The benefits of having an online business are quite a number. However, we will be reviewing a few in this section, just to show you why you need an online business today.
So, what are those benefits? Please find them below!
They require less capital
On average, online businesses require less capital to start up. As we will see later in this article, some of these online businesses require only a computer, internet connection, and skills to start.
Compared to most offline businesses, this is really cheap. Since many offline businesses require thousands of dollars to start up.
2. Reduces overhead costs
Overhead costs here refer to the cost required to keep a business in operation.
Online businesses generally have a lower overhead compared to offline businesses. This is because they do not require an office building or the costs of maintaining office machines and other costs that an offline business will often incur.
Some of these online businesses require only a computer and internet access, to operate.
3. Flexibility
Another benefit of running an online business is that they are flexible. They can be done at any time or any place convenient for you.
You can choose to travel while managing your business, and interestingly, it will not affect your business negatively.
Instead of affecting it, the flexibility will keep you fresh and in an optimum mental state to manage the business effectively.
4. Unlimited Market
An online business practically has millions of internet users all over the world as prospective customers for your business!
This is because your business is online and all internet users have access to it.
Even though there are tricks to ensuring your business maintains visibility online, just being online puts you on a higher plane of visibility than being offline.
5. Lower Marketing Cost
Most businesses understand the importance of marketing, and so dedicate large sums of money annually for marketing.
However, having an online business reduces the amount needed for adverts as adverts on the internet can be done with as little as a few dollars and as much as millions of dollars. This is another benefit you get to enjoy in an online business.
6. Easy Transactions
Another great thing about online businesses is that they can be set to function automatically, with minimal supervision, such that visitors can come online and make purchases without speaking with anybody.
For instance, many online shops are set up such that you can order things online and make secure payments via PayPal or your credit card, without speaking with or chatting with anybody.
This online business model makes buying convenient for customers as they don't have to wait in queues to make their orders or to make payments.
What's more, customers can make purchases from anywhere and have their orders delivered to them.
Best Online Business Services You can start today
Having seen the benefits of having an online business we will be discussing some of the best online ideas you can run from your home.
Let's get going!
Print-on-demand business
Have you ever seen a shirt bearing a unique design or slang that seemed to be reigning at the time?
It is most likely the product of a print-on-demand business.
What is a Print-on-demand business?
A print-on-demand business is an online business in which a business owner has an agreement with a supplier to customize products like football, bags, shirts, etc., with unique designs from the business owner, and to sell them on a per-order basis, under the business owner's brand.
In essence, the print-on-demand business owner does not need to pay for any of the products until they have been sold.
What's more, in this online business model, the supplier handles everything from printing designs to shipping. All you need do is set up your online shop, and then every other thing is taken care of by your supplier.
To learn how to set yours up, visit shopify
2. Start a Blog
One of the first things that come to mind when you think about successful online business ideas, is Blogging.
Why so?
Isn't it obvious? Lots of people all over the world are making a fortune from blogging. In 2011, AOL paid $315 million for Huffington post, a blog!
This one of the many stories of people getting paid big time for their blogs. However, before we go any further, what is a blog?
A blog is a webpage usually managed by an individual or a small group of persons and has its content written in an informal or conversational style. You will often find colloquial expressions in blog posts.
In addition, the order for posting content on blogs is reverse chronology. Newer contents appear first, before older ones.
Examples of popular blogs include Techcrunch.com, SEOmoz.com, Copyblogger.com, etc.
How can you make money from a blog?
If love blogging and want to set up your blog, first identify the niche you are most passionate and knowledgeable in.
Then go-ahead to build a blog where your visitors can expect to find premium content in this niche.
As you continue to provide quality content on your blog and advertise it via social media and other means, the daily visitors to your blog will continue to increase.
With huge daily traffic to your blog, you can monetize it and have google place paid adverts on it. You can make lots of money monthly from Google ads on your blog.
In addition, other organizations operating in your niche may contact you to place sponsored posts on your blog, for their products.
These are some of the ways to make money from your blog. If you already have a blog that is not so profitable, or you are seeking to start blogging, following these steps discussed here will help you make your blog a successful online business.
3. Selling a Course online
You have heard the saying; knowledge is power!
Whether you think so or not, this type of proverb underlines the value that people place on learning or acquiring new knowledge.
You can use this inherent nature of man to your advantage by setting up an online business from home, that sells courses!
Yes, you read that right.
Selling Courses is an online business idea that is making people rich all over the world.
Truth is, lots of persons are willing to part with some money to acquire a skill they value or some knowledge that will add value to them.
How can you use this to your advantage?
Simply research areas that many persons are seeking to be trained in. If you find an area that you are already familiar with, great! If not, go and learn the skill, practice what you have learned, and then simplify the whole process in a way that others will understand better.
Then package it as a course that you can sell online.
Udemy, Muvi, Teachery, etc. are a few of the numerous online platforms where you can sell your courses.
However, these platforms have rules guiding how courses on their platforms should be prepared. Ensure to follow these rules to ensure your course is accepted for sale on their platform.
4. Become a Freelance Writer
In the last few years, freelance content writing has emerged as a major successful online business that lots of persons have been involved in.
According to Smart Blogger, this industry is projected to grow to an estimated $400 billion, by 2021. This figure just highlights how much growth potential this online business has.
So how do you get your share of this pie?
It is quite straightforward – become a freelance writer.
If you are a good writer, it becomes easier for you to break into this gold mine. All you will need is further training to help you learn the remaining skills you need, to be an amazing freelance writer.
However, if you are not natural, when it comes to writing, you can still make money from this business. However, it will require discipline and patience to learn the skills you need.
A few months of learning and practice will move your writing skills to a level where several clients will be willing to pay for your services.
Smart Blogger, Copy Blogger, Coursera, etc. are a few of the several platforms where you can acquire or improve your content writing skills. You can also get great video tutorials in Content Writing on YouTube.
Related Article: Ways To Make Money From Home
5. Becoming a Virtual Assistant
This is one of the best online business ideas you can pursue from home. However, before we go any further, what is a virtual assistant?
A Virtual Assistant is a self-employed person who specializes in offering administrative services to clients from a remote location such as his home or a cafeteria, etc.
A Virtual Assistant may be required to perform tasks such as scheduling appointments, making phone calls, managing email accounts, and managing travel arrangements, etc.
Some Virtual Assistants specialize in offering specialized services such as Blog writing, Bookkeeping, Graphics design, Social Media Management, etc.
As Remote work becomes even more popular, more professionals are warming up to the idea of hiring Virtual Assistants, as it is cheaper and more convenient.
Many professionals today, especially CEOs of start-ups are eager to hire Virtual Assistants, because it saves them the extra cost of taking care of an employee. So, there is always a need for Virtual Assistants.
So how do you become a Virtual Assistant?
Research the skills needed to become a virtual assistant and master them. You can find helpful video tutorials on YouTube.
After that, visit job boards online and begin to apply for such positions. Several online job boards advertise this position. LinkedIn, Indeed, Upwork, Fiverr, etc. are some of the places you can find this type of advert.
As you get your first opportunity to work for a professional, ensure you give your best and exceed expectations.
If you impress your first client, you can be sure that they will be quick to call on you next time. In addition, they may recommend you to friends or colleagues, which will mean more jobs.
You can also ask him to write a recommendation that you can show to other prospective clients to get more business.
Conclusion
These are a few of the numerous successful online business ideas that you can start today from your home.
If you are interested in practicing any of the businesses discussed above, simply follow the steps discussed there and you will be pleased with the result you will arrive at.
To your success as you begin your journey to building successful online businesses!